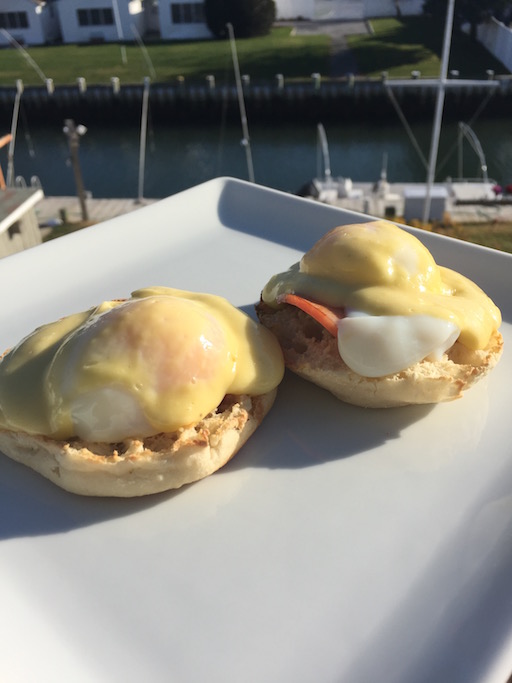 We are in that moment right now- We are starting to feel bad about ourselves because of all the rich foods and sweets we've been eating through the holidays and we are planning out our healthy eating habits for the new year. Why not go out with a bang with creamy hollandaise and perfect poached eggs?!
Making real hollandaise might sound scary to some, but it's really easy if you have patience and have all your tools and ingredients ready. The payoff is definitely worth it. No, you're not allowed to use that powdered hollandaise sauce crap!
Eggs Benedict is comprised of- Toasted and buttered English muffin, Canadian Bacon or ham, poached eggs, and hollandaise sauce.
Step 1: Make the hollandaise sauce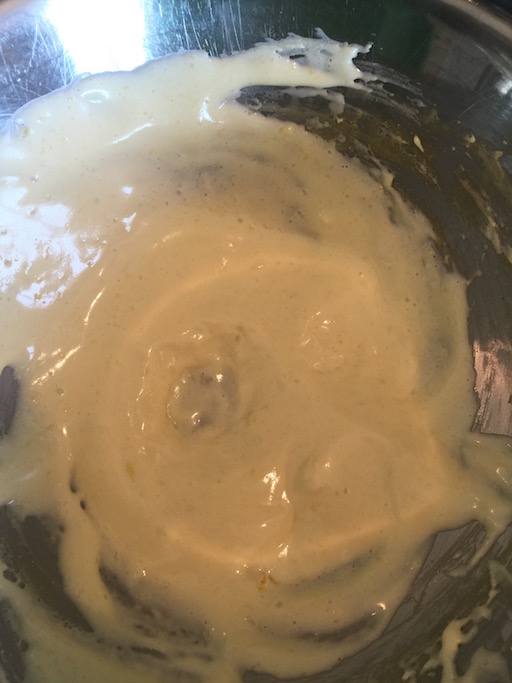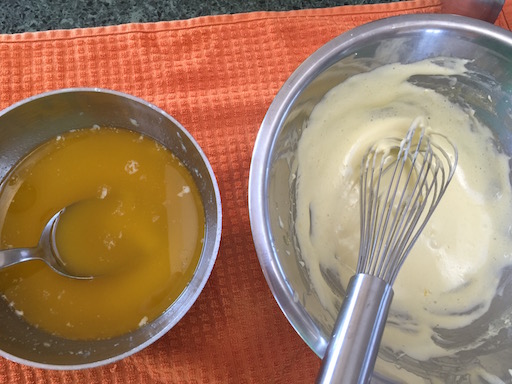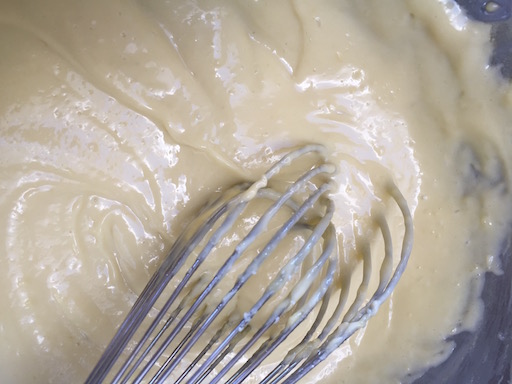 Hollandaise Sauce
Velvety classic hollandaise sauce. Be patient and use the proper technique and the reward will be worth the trouble.
Ingredients:
8 oz. unsalted butter (2 sticks)
3 egg yolks
1 T. water
1 T. fresh squeezed lemon juice
pinch of salt
dash of tabasco sauce
Method:
Clarify the butter: melt the butter in a saucepan. Don't stir. You want the yellow butterfat on top and the milk solids to float to the bottom. Keep warm
In a stainless steel bowl- beat the egg yolks, water, and lemon juice together. Place over a pot of boiling water (make sure the water doesn't reach the bottom of the bowl) and beat vigorously. Pull off of heat and place bowl on a kitchen towel intermittently to keep from scrambling the eggs. continue mixing until the eggs have set up enough where a ribbon forms when you blow on the mixture. (See pic above)
Slowly drizzle in the clarified butter while vigorously mixing the egg mixture.
Season to taste with salt, lemon, and tabasco. Keep warm
Step 2: Poach eggs, fry Canadian Bacon, toast English muffin, and put it all together!
Step 3: Eat and go back to bed… you've earned it!