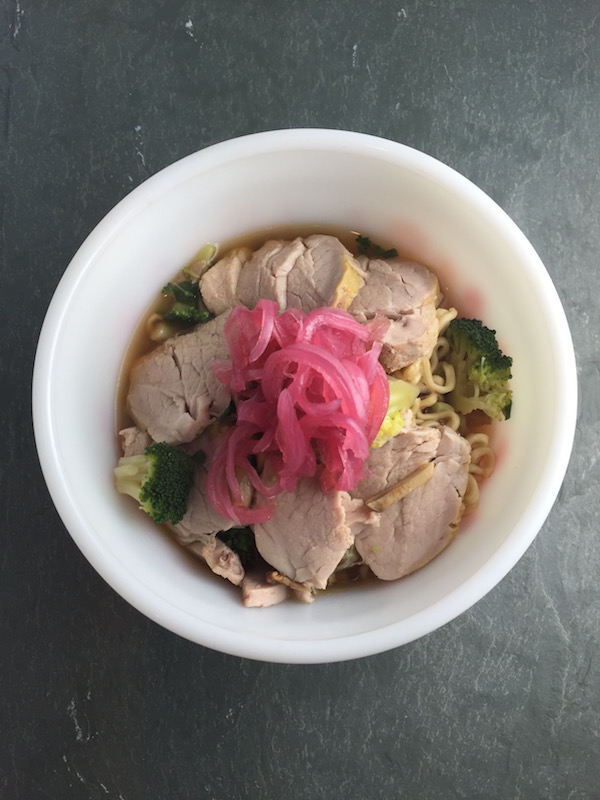 Looking for something quick and delicious for your leftovers? This is about as easy and cheap as it gets. I used those store bought ramen noodle packages, the super cheap ones, and threw in some veggies, pickled red onion, and leftover pork loin I had. Voila… everyone loved it!
Substitute different meat or veggies, basically, whatever you have on hand, and it will be just as delicious.

Pork Loin & Ramen Bowl
About as easy as it gets and a great way to use up leftovers.
Ingredients:
4 packs of Oriental flavor ramen noodles
16 oz. cooked pork loin, sliced
6 shiitake or button mushrooms, sliced
2 scallions, chopped
2 C. broccoli florets
1 C. pickled red onion
Method:
Make the ramen noodle broth according to the package
Add the mushrooms, broccoli and cook until slightly underdone
Add your noodles in and cook according to the package
Pour into bowls and add the sliced pork loin, scallions, and pickled red onion