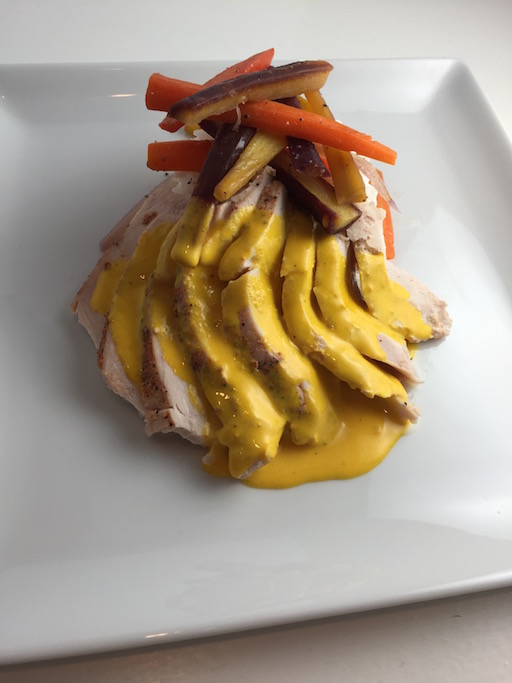 The sous vide machine had to be invented with chicken in mind. I swear it's the best way to cook chicken. The end product is so beautifully tender and juicy, you won't believe how good a plain chicken breast can taste.
This recipe is simple and easy to make on a busy work night. Let's get to it-

Sous Vide Chicken w/ Saffron Cream
Tender and juicy chicken with a super simple cream sauce.
Ingredients:
4 chicken breasts
4 T. unsalted butter
16 oz. heavy cream
pinch of saffron threads
salt and pepper to taste
Method:
Chicken- Set sous vide at 150ºF
Season chicken with salt, pepper (or any seasoning you like), and 1 T. of butter for each breast. Seal in a sous vide bag
Cook for 1-2 hours
Remove chicken from bag and reserve juices in bag
Sauce- Pour reserved chicken cooking juices and heavy cream into a pot with saffron and reduce by half.
Season to taste with salt and pepper
(optional) Strain sauce through a fine sieve if you would like to remove saffron threads and create a smooth consistent sauce
Pour over sliced chicken breast and enjoy!